Smart Stitches Open Workshop at TPL¶
| Path | Target | Duration | Skills |
| --- | --- | --- | --- |
| Discovery | 18+ | 4 hours | E-Textiles, electronics connections, cross stitching embroidery, lasercut, textile narrative |
Introduction and context¶
Abstract
Smart Stitches is a workshop that is designed to cater beginners (from different backgrounds) in e-textiles who are interested in using cross stitching embroidery technique in a different way to make to make interactive art pieces to tell stories.
Cross stitching is particularly chosen as it is an art that work with concepts highly related to coding/ programming specially in terms of the overall architecture.  The workshop is targeting to share inspiring thoughts through artistic interactive pieces while learning the basics of soft circuits. Reflecting on this patterning art, the multicolor, and cross stitches symbolizes the beauty of embracing diversity and unity.
Using traditional needle and thread arts is one of the interesting and diverse crafting arts especially when these traditional techniques are combined with new materials and fibers that make final pieces more than just a fabric.
Intro
The workshop will need a total of 4 hours; 1h 30min for a short introduction to e-textiles, cross stitching, demonstration and experiementing different interactive cross stitched circuits (advised to be prepared in advance). The remaining 2h and 30min is for the participants to start making their own small projects.
For a more advanced level, where participants have a prior skills of cross stitching embroidery, the art peices could be used to reflect their values, experiences and inspirations to tell stories through textile enhanced with smart stitching. However, for intermediate- advanced level of the workshop, it is recommended to conduct the workshop in two sessions each of duration 3-4h.
The ideal number for participants is 8-10 with the assistance of 2-3 instructors.
Objectives
Understand how to use cross stitching embroidery can be integrated with smart threads/ fibers to add new values to art pieces.
Get an overview of e-textiles and smart materials.
Be able to build an interactive circuits (e.g. sensors, switches and actuators or a combination of all) using a traditional embroidery technique.
Get inspired by cross stitching analogy with programming and its power for storytelling and textile narriatives.
Target audience
Adults aged 18+ from different backgrounds
Learning Outcomes
Understand the basics of the e-textiles and cross stitching.
Design and stitch simple circuits using e-textile fibers and threads.
Design an interactive piece of art to tell a story (bonus).
Preparation and materials¶
Equipment¶
    * Laser cutting machine
    * Tables and chairs
    * Projector for demonstration and laptops

Tools¶
    * Needles
    * Multimeter
    * DC power supply 
    * Aligator clips
    * Magnets
    * Papers
    * pencils

Materials¶
    * E-textiles and smart materials 
    * Conductive threads 
    * Conductive tape
    * Regular embroidery threads
    * Batteries (9V and 3V coin cell batteries)
    * Sewable LEDs
    * Colored felt
    * Metallic accessories (snap buttons, metallic zippers, metallic beads)
    * Regular beads

Workshop Slides¶
Implementation Guide¶
Demonstration Projects¶
Nothing makes concepts tangible more than examples.
Switches
Linear Potentiometer
Tilt Sensor
Capacitive Touch Sensor
Downloadable¶
Tips to facilitate the activity in context (to-do / not do)¶
To do: - Explain the outcome of the workshop at the begining of the workshop - Prepare ready-made showcase sample projects for demonstration - Give the participants the opportunity to think and implement their design ideas creativly and to explore different materials
Not to do: - Rush the participants even if they did not managege to finish on time, most importantly is that they learn - Deliver the workshop in a random way
Estimated cost
This is the BOM (Bill Of Materials) but, always consider to find local providers.
| Name | Quantity | Provider Link | Unit Cost | Extended Cost |
| --- | --- | --- | --- | --- |
| Colored Felt | 1 Pack/ 48 Colors | Amazon | 9.28$ | 9.28$ |
| Conductive threads | | | | |
| Embroidery/ Cross stitching set | 1 Tool Kit | Amazon | 23.99$ | 23.99$ |
| Needles set | | | | |
| Sewable LEDs | 2 Packs (Each pack = 25 pcs) | AMAZON | 11.99$ | 22.94$ |
References¶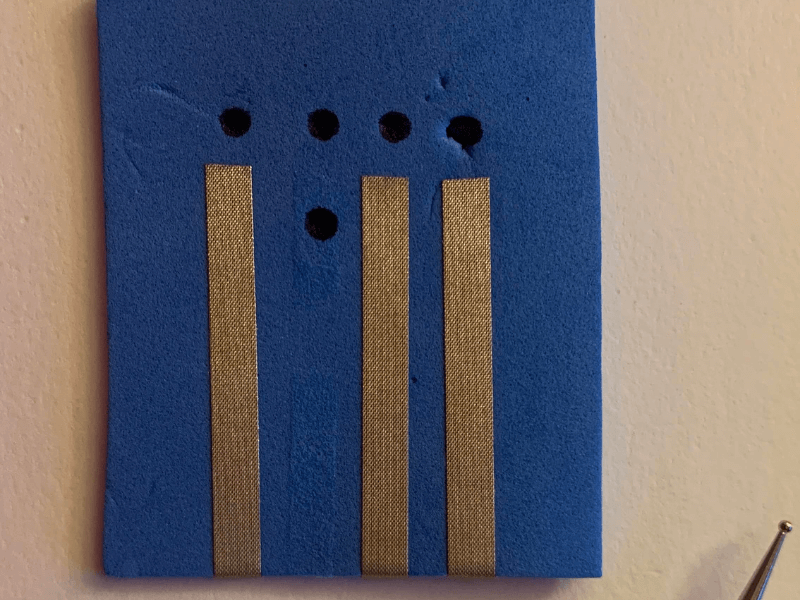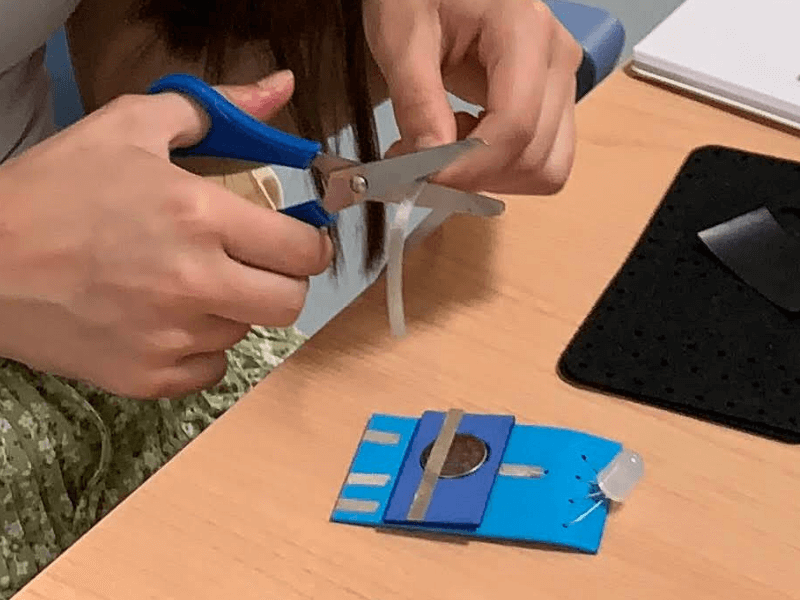 ---
Last update:
August 3, 2022