Introduction, problems & proposed solutions
GAWA Loom Project¶
Introducing the groundbreaking "GawaLoom" program, born from the ingenious minds at the Bhutan Super FabLab (SFL). Through the Fabric Challenge, our team of skilled makers has crafted a series of prototypes, ingeniously modifying the traditional Backstrap Loom to alleviate physical stress for weavers. We are eager to expand this initiative into a persistent local program, inviting weavers to collaborate with SFL, making tailored requests for fabrications that cater to their unique needs, as we collectively work towards a future where innovation and tradition seamlessly intertwine.
The Backstrap LOOM¶
This ancient and revered tool weaves an intricate tapestry of Bhutanese cultural heritage. With its roots firmly planted in the country's traditions, this timeless loom continues to create stunning textiles, reflecting the rich artistry and skilled craftsmanship of Bhutan's weavers.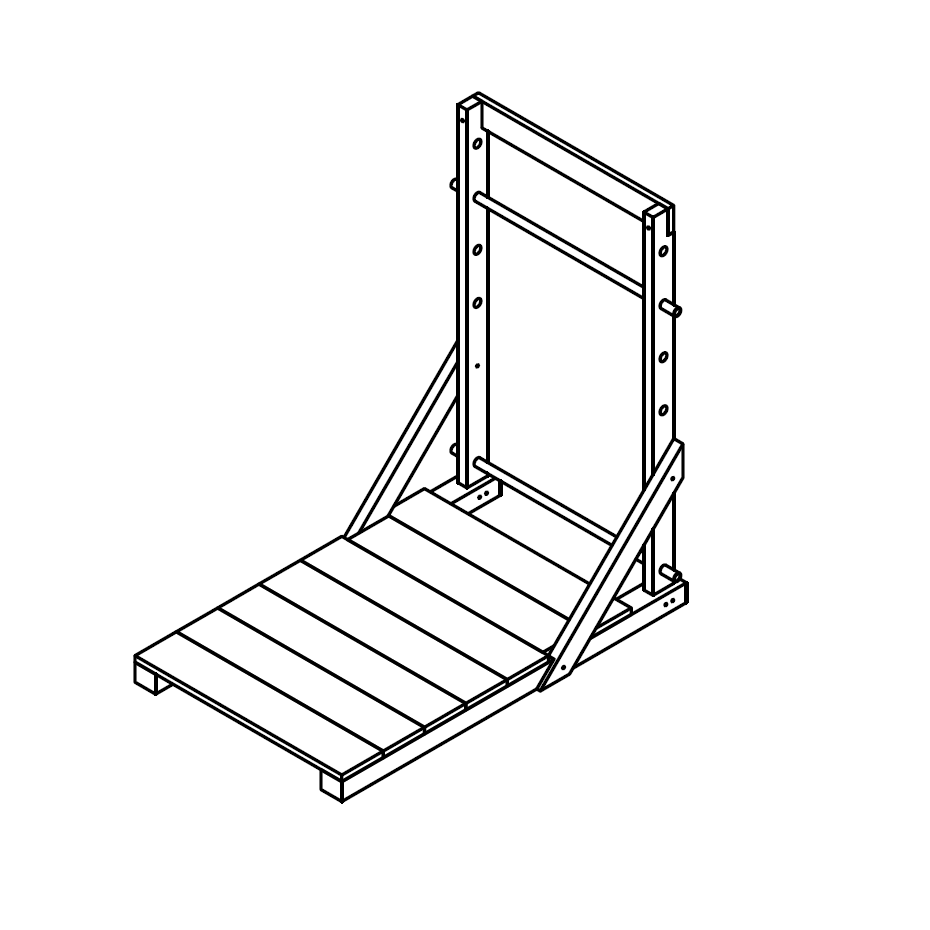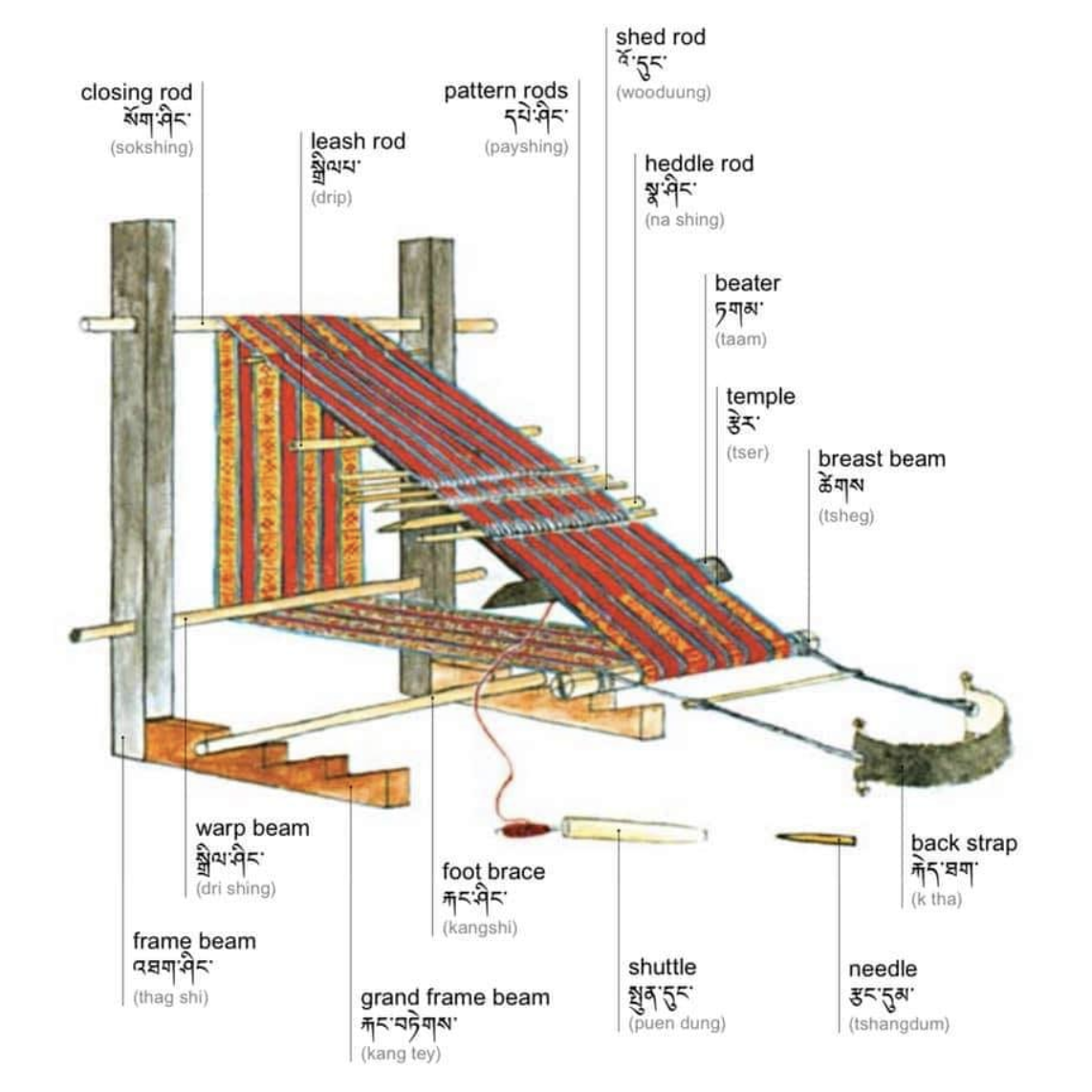 Empathetic Field Research¶
Our group visited numerous skilled weavers across Bhutan, delving into their world to understand the challenges they face with backstrap looms, uncovering common issues such as physical strain and fatigue on their backs during the weaving process. - Weaving is physically demanding for the weaver - Weaving is mentally demanding, and causes eye strain to pick patterns - Looms are not of standard designs - Looms are relatively expensive - Prone to damage (weak joints, all wooden assembly without treatment) - Backstrap Material is durable however it frays wearers clothing over time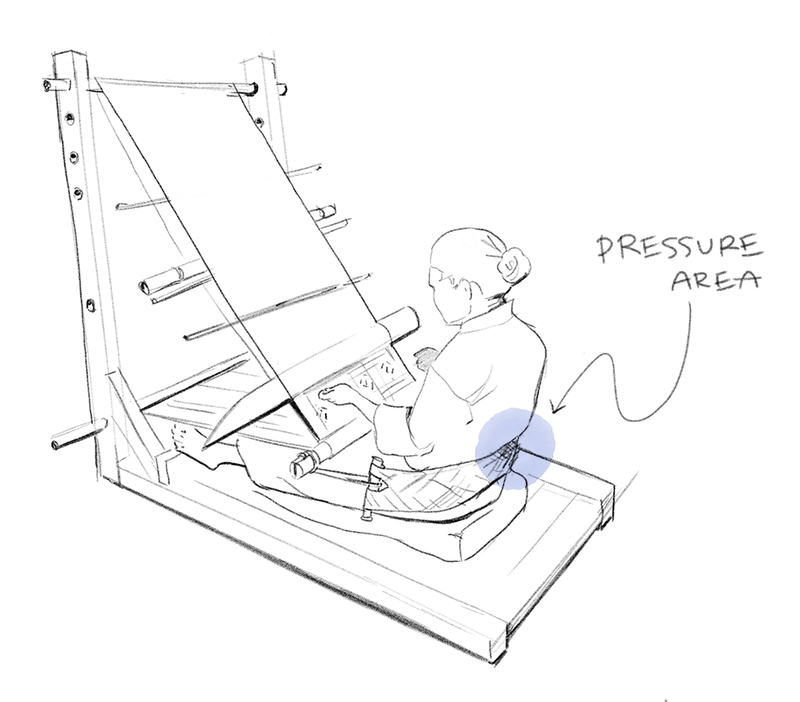 Possible Solutions¶
Inspired by the weavers' dedication, we harnessed our FabLab skills, from CAD expertise to carpentry, ergonomics, and mechanical design, to envision and prototype a diverse range of solutions aimed at easing the physical strain and enhancing the weaving experience with innovative backstrap loom modifications.
Redesigning of the strap holder for back strain alleviation and comfort
Magnifying glass & light module to help with the intricate patterns
Line counter to measure the weaving in time and to assist in following the complex patterns
Adjustable & durable loom designed for manufacturability
Final Prototypes¶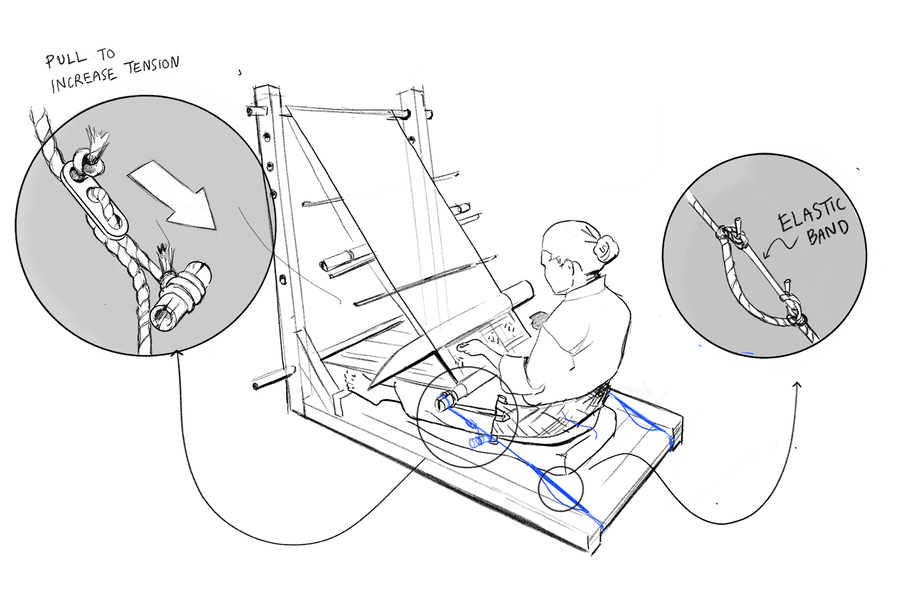 ---
Last update:
July 26, 2023