Discover the Learning Paths¶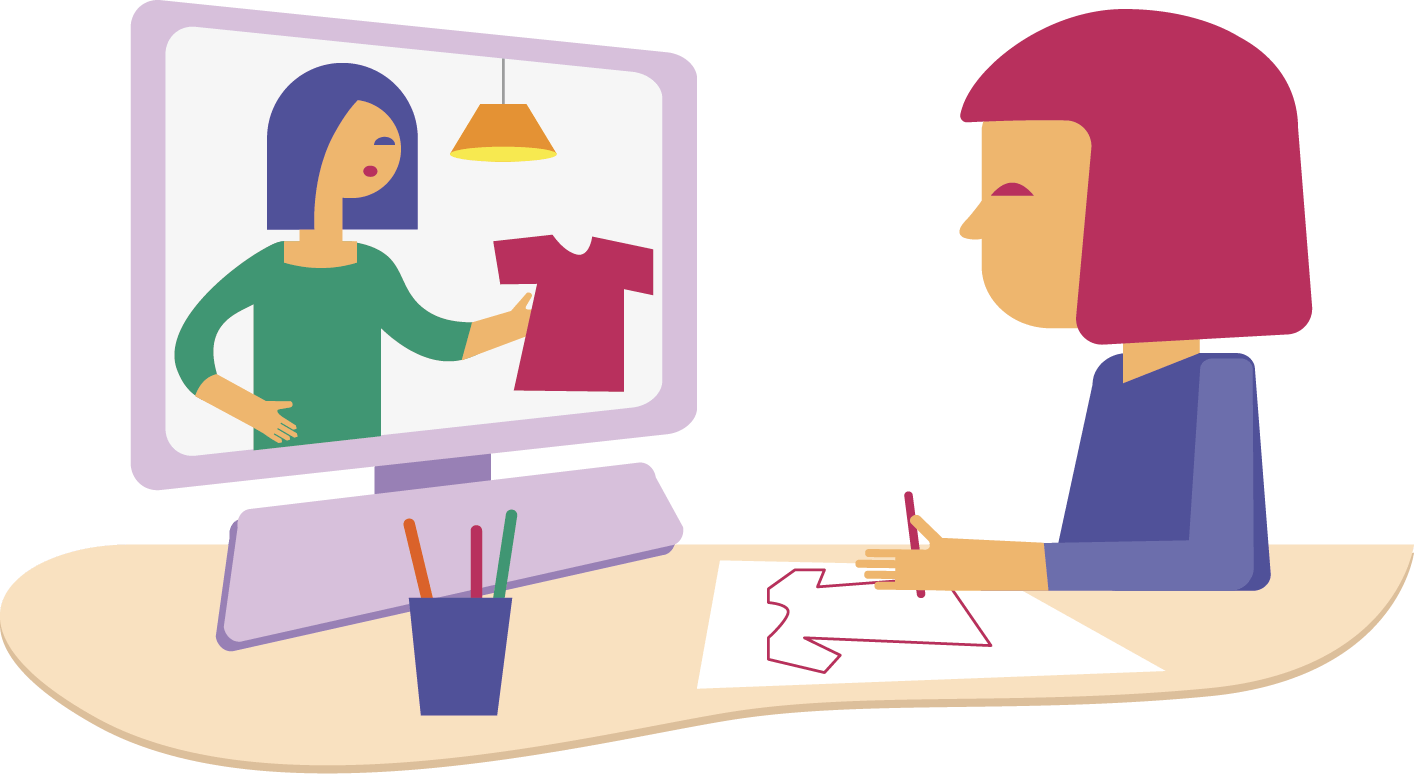 In Shemakes, a learning path is defined by a series of activities organized by one lab to one specific target of learners. Each activity can be associated with existing Fabricademy packages and modules and is reinforcing a set of specific skills.
You are interested in discovering, replicating or creating a learning path in your lab, discover many experiences from other labs that will help you build your own set of actitivities!
CURIOSITY PATH¶
This path addresses primary and secondary school female students aged 8-18. Developed as formal, informal and after school activity in close collaboration with schools and science or design museums, it allows to find and nurture future talents as well as create aspirations, trust and joyful moments for kids. Discover HERE
| | | |
| --- | --- | --- |
| Textile Waste Composite | Voodoo Lapins | E-Monsters |
| | | |
| My Vinyl-cut stickers | Customize My Backpack | Zombie T-shirts |
| | | |
| Make my accessory | Make my own garment | Sand my T-shirt |
| | | |
| E-slippers | E-Dancing Shoes | Sew Tote bag |
| | | |
| Digitalizing looms | Digital Textile recycling | |
| | | |
DISCOVERY PATH¶
This path addresses young women aged 18-25 and is thus closest to the existing format of Fabricademy. It establishes a collaboration with at least one academy, university or institute for fashion, museum, etc. to incorporate Fabricademy modules into existing curricula and better align skills acquired with emergent needs of T&C ecosystems. Discover HERE
Biofabrication¶
| | | |
| --- | --- | --- |
| 3D bioprinting | Alginate bioplastics | Bacterial Cellulose |
| | | |
| Biomaterials Symposium | Bacterial Dyes | Cellulosic materials |
| | | |
| Mycelium composites | Rosin Biocomposite | |
| | | |
Digital fabrication¶
| | | |
| --- | --- | --- |
| 3D Printing | CLO3D Workshop | Draping |
| | | |
| Embroidery and code | Knitting Machine Hack | Leather Moulding |
| | | |
| Modular fashion | Modular fashion bag | Soft Robotics |
| | | |
E-Textiles¶
| | | |
| --- | --- | --- |
| E-textile bag | E-Textile Playground | Smart Stitches |
| | | |
| Thermochromic dyeing | E-Textile Quilt | |
| | | |
Wool¶
| | | |
| --- | --- | --- |
| Rewool | Little Wool Factory | From Yarn to Textile |
| | | |
INNOVATION PATH¶
The innovation path addresses women innovators aged 25 and up. It focuses on the possible 'routes to job' for women who have been through alternative professional training, ranging from self–made to more traditional career paths. We depart from a research-focused series of actions involving collecting the testimonies of women innovators and exploring the innovation barriers to empower women towards their self made unconventional path. Discover HERE
| | | |
| --- | --- | --- |
| Survey | Career Mapping | Profiles |
| | | |
| Fashion Brunch | Newsletter | Interviews |
| | | |
| Networking | Round table | Industry Visits |
| | | |
---
Last update:
December 16, 2022