3D Modeling and 3D Printing Workshop¶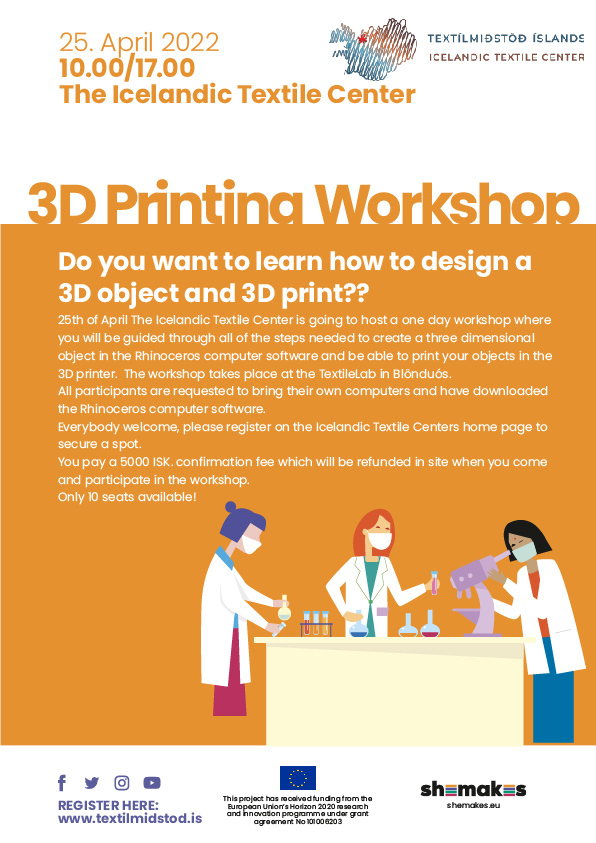 | Path | Target | Duration | Skills |
| --- | --- | --- | --- |
| Discovery | 18-25 | 1 day | Digital Design, additive manufacturing, parametric design |
OBJECTIVES¶
This workshop aims at introducing beginners to 3D modeling and 3D printing. The aim is empower digital prototyping skills of textile or fashion designers or artisans.
Learning Outcomes:

Understand how 3D modeling and parametric design can help the design and fabrication process

Get better orientation and experience 3D environment using prepared examples
Prepare your own files for 3D printing
Learn to use a 3D printers and set up 3D printing properties
Target audience and contexts of use
Students with an interest in textiles, art school teachers. If participants don't have basic knowledge of the 3D software or no experience with 3D printers.
Recommended number of participants: 8-10
ROLES¶
2 moderators for 6 participants

Assistive help: Margrét Katrin - TextileLab Project Manager (The Icelandic Textile Center) & documenting the process

Shemakes Ambassador: Petra Garajová (Fab Lab Barcelona IAAC)
PREPARATION¶
Drinks & snacks
Projector + computer
Materials: PLA or FLEX filament, textile (mesh - tulle, lycra)
3D printer
AGENDA 8 H SESSION¶
Presentation - Introduction & Software set up (20 min)

Introduction to Rhinoceros: Basics (40 min)

Introduction to Grasshopper: Basics (60 min)

Introduction to 3D printing: PLA & TPU (30 min)

3D printing settings: Send to 3D print (30 min)

Grasshopper scripting (60 min)
TUTORIALS¶
Exercises
- Interface & Navigation
- Curves
- Surfaces
- Solids
- Mesh

- Attractor points
- Image - Pixel trace
- Pufferfish 
- Kangaroo Textile Simulation

- Rhino 
- Mesh edit
- Prusa Slicer
- 3D printing settings

- Meshmixer - Windows / Mac
- 3D Builder - Windows

- Food waste
- Keratin composites
- Grasshopper slicing
- Repetier - software

PROCESS¶
* The workshops was divided into 3 parts: * RHINO basics > through interactive examples (you will find them below) to understand the 3D modeling environment * Grasshopper basics > mostly an explanation of GH possibilities and prepared scripts defined according to the requests of the participants * 3D printing > preparing and slicing files, set up of the 3D printer
Excercise files¶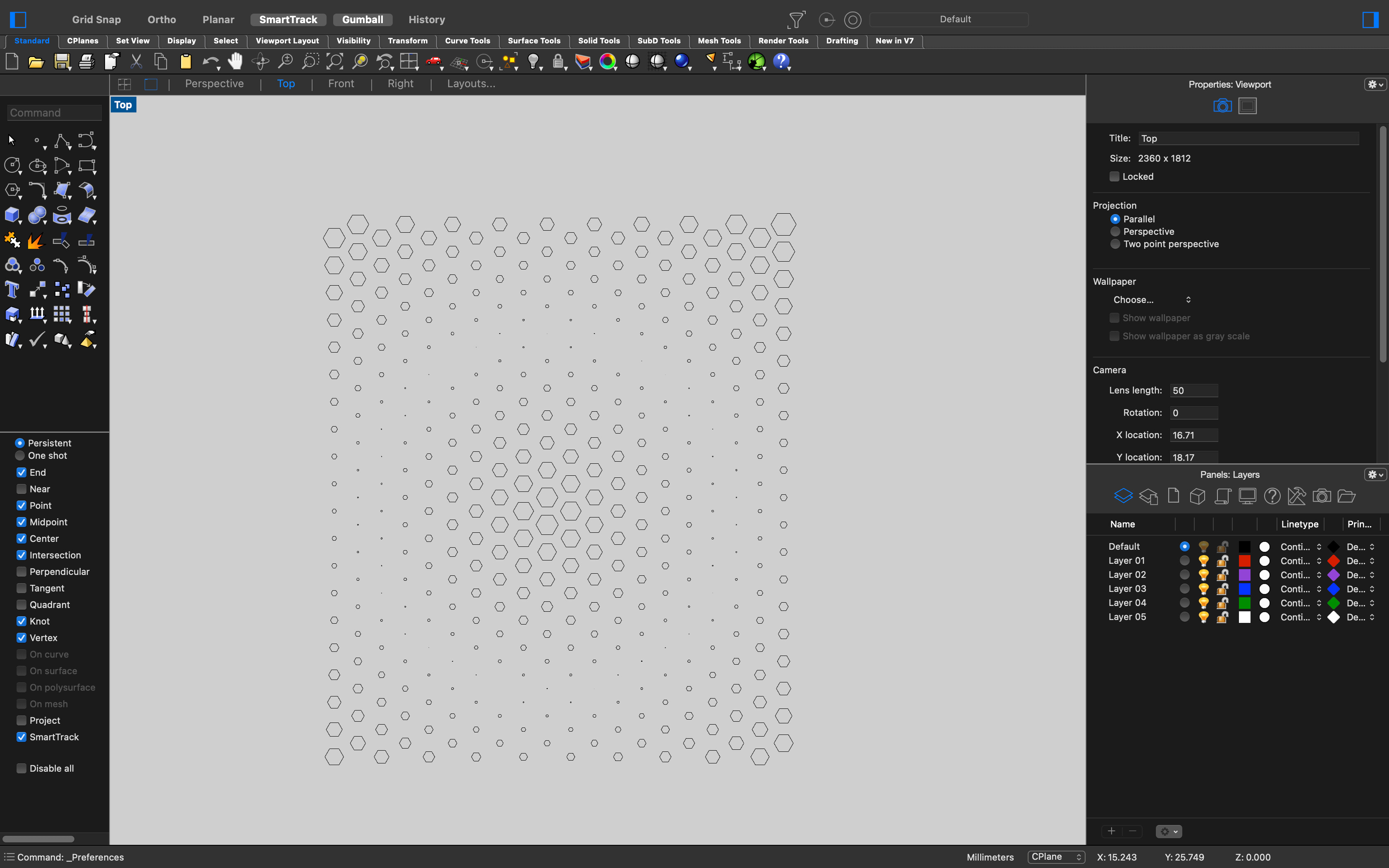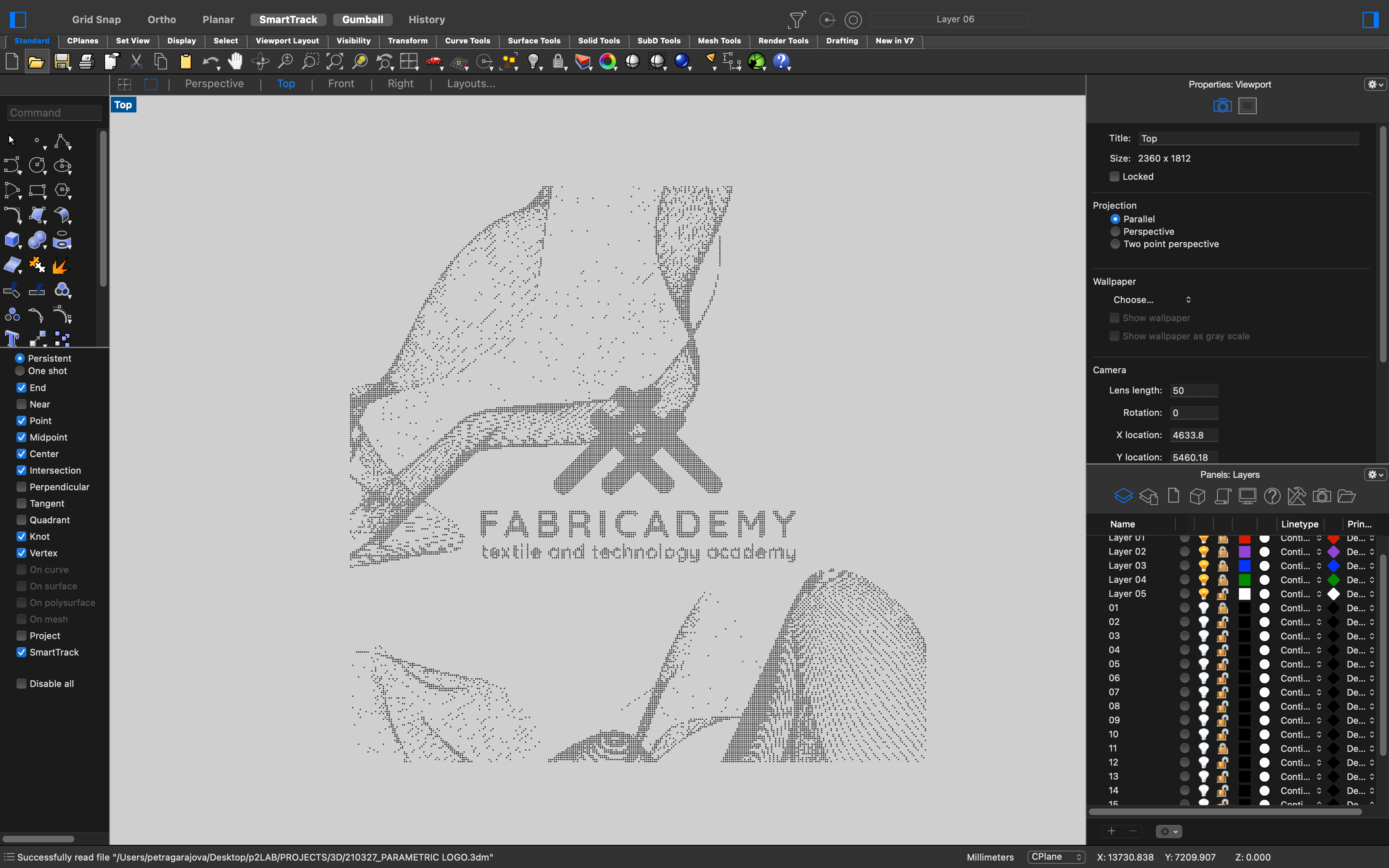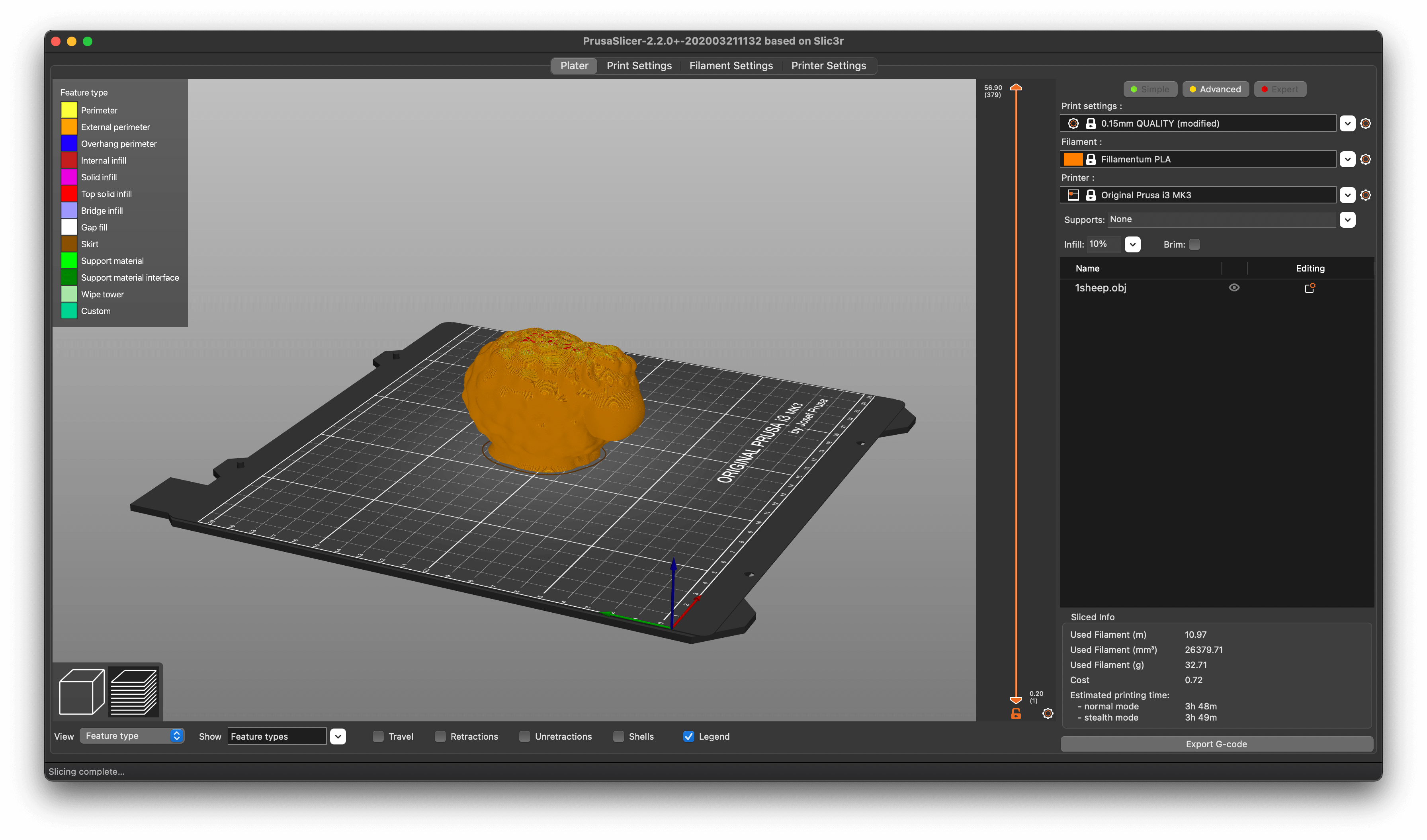 PHOTODOCUMENTATION¶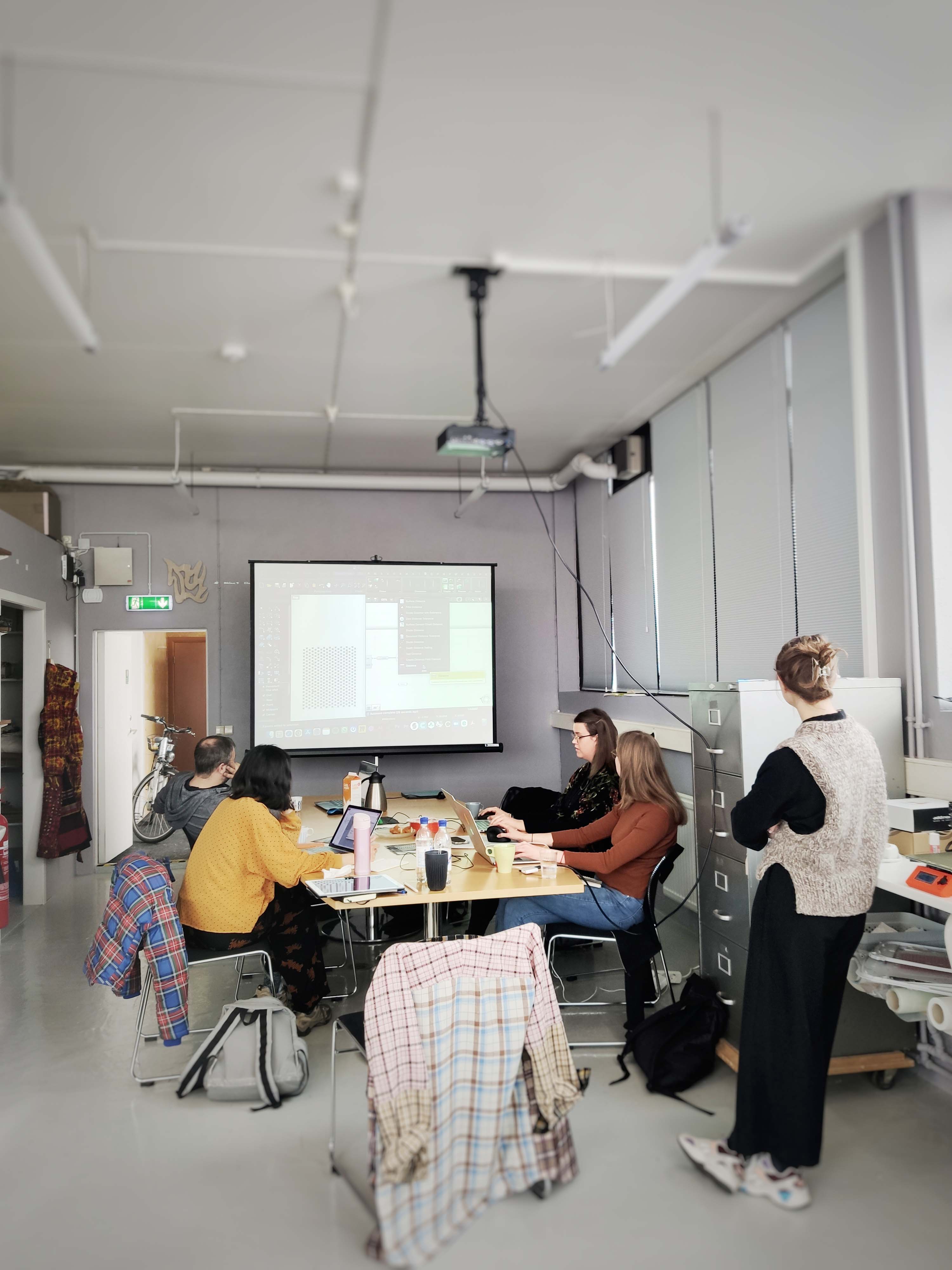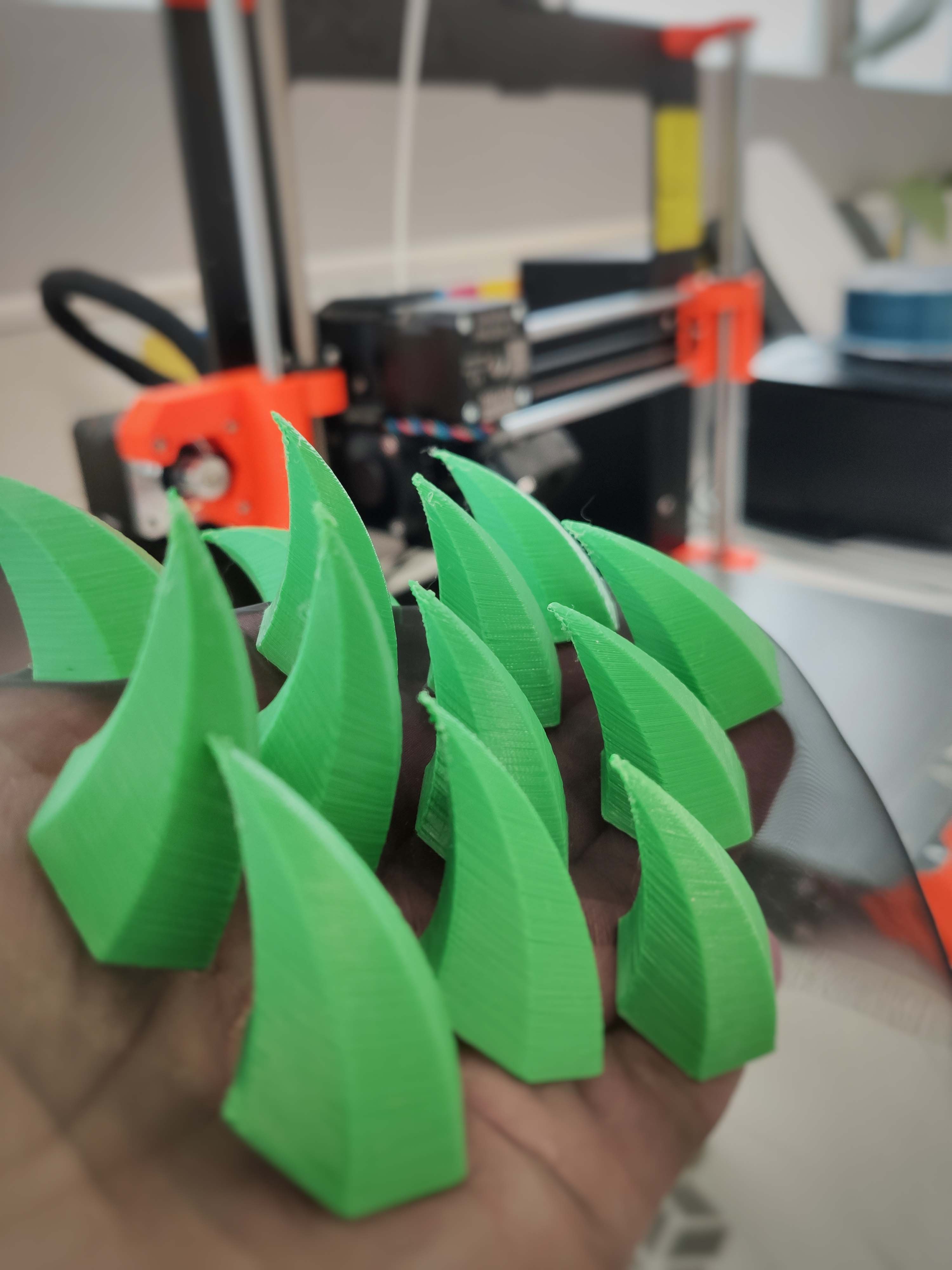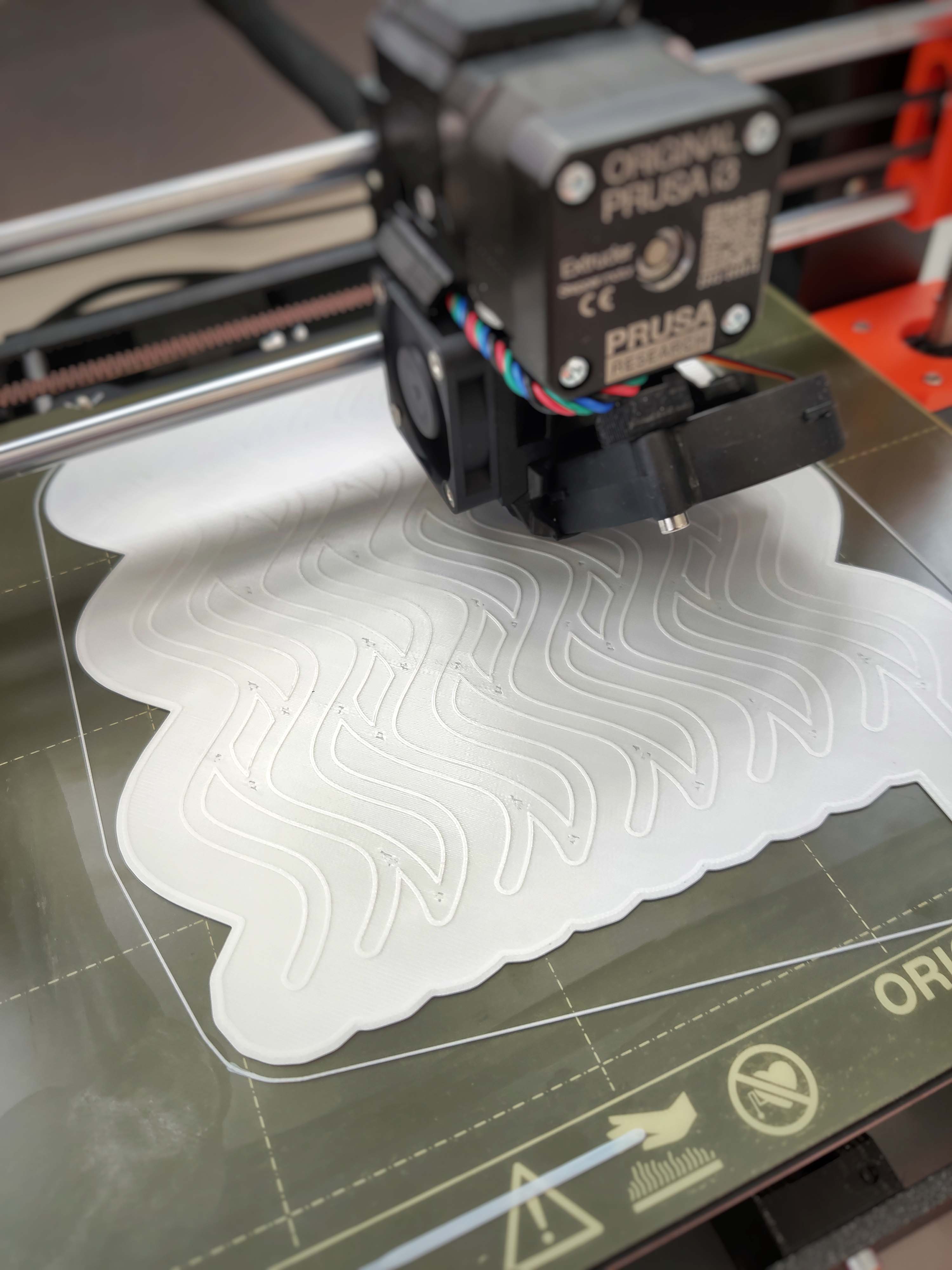 Presentation¶
Licence and credits¶

Attribution — ShareAlike CC BY-SA This activity has been designed by Petra Garajova for shemakes.eu. It is based on Fabricademy´s learning content of Computational couture and 3d printing and Iaac Fab Lab Barcelona´s learning experiences methodology.
---
Last update:
December 23, 2022